It may be a little ridiculous, to some people, how much we looooove lavender. I suppose we've always loved lavender but it all got obsessive when we made this lavender simple syrup to pour over fresh strawberries. 'Twas delightful. So we started using the simple syrup for anything. We sweetened iced tea with it and even mixed it with whipped cream. And now, we've used it to make lemonade. This recipe is so simple. It really adds a special touch to plain lemonade and the lavender gives such a pretty color to the drink. It's refreshing and I imagine we will be keeping this beverage on hand all summer long!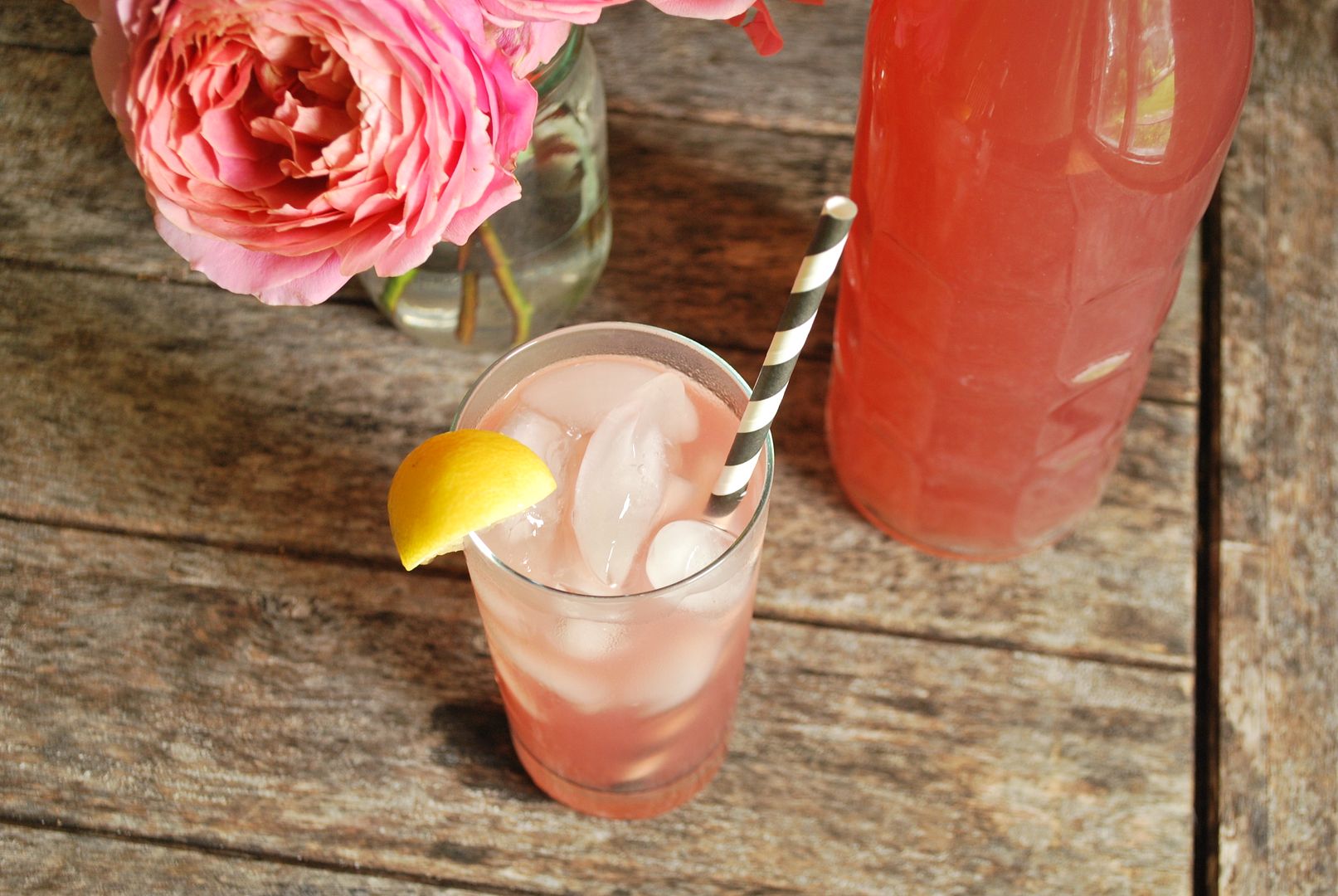 Lavender Lemonade
Ingredients:
1 1/2 Cups Sugar
6 1/2 Cups Water
1 Cup Freshly Squeezed Lemon Juice
1/3 Cup Dried Lavender, Crushed with a Meat Tenderizer

Directions:
1. Bring Sugar and 1 1/2 Cups Water to boil.
2. Add Crushed Lavender and remove pot from heat.
3. Let mixture cool and refrigerate for at least an hour. We let our sit for about 3.
4. Strain the mixture into a pitcher. It will be a darkish pink color.
5. Add the lemon juice and the rest of the water (5 cups).
6. Serve over ice and garnish with a lemon slice!