This post was formerly called "Does Pinterest Know Everything?"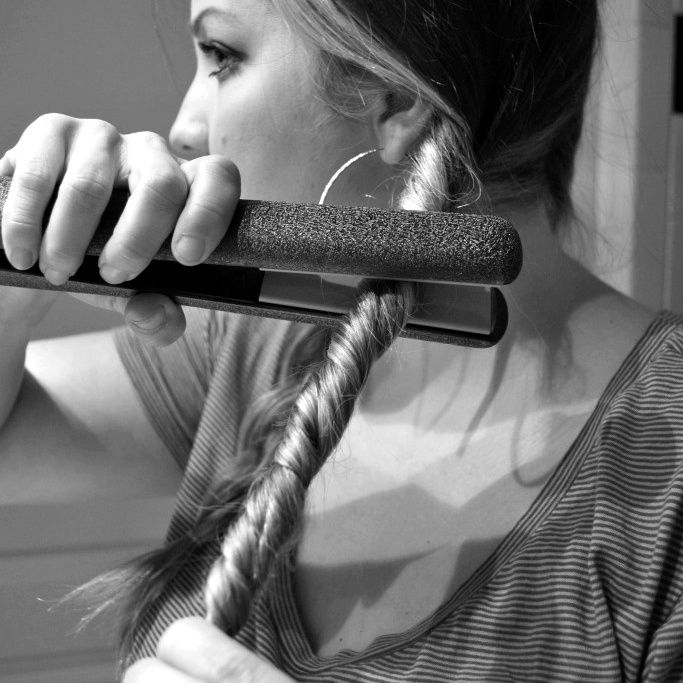 So Pinterest told me that if I braided my hair and then used a straightener on those braids, that I would end up with these beautiful waves. So naturally I click on the picture to see a tutorial and I just end up on an image. No tutorial. But I'm thinking... I like to sleep on damp braids to get pretty waves in the morning- this just might work. So I pull out my straightener and get started. Only I ended up with more of a frizzy and crimped mess. Not like the picture on Pinterest at all! But I tried several different techniques and the one I'm about to show you is the one that worked best on my hair.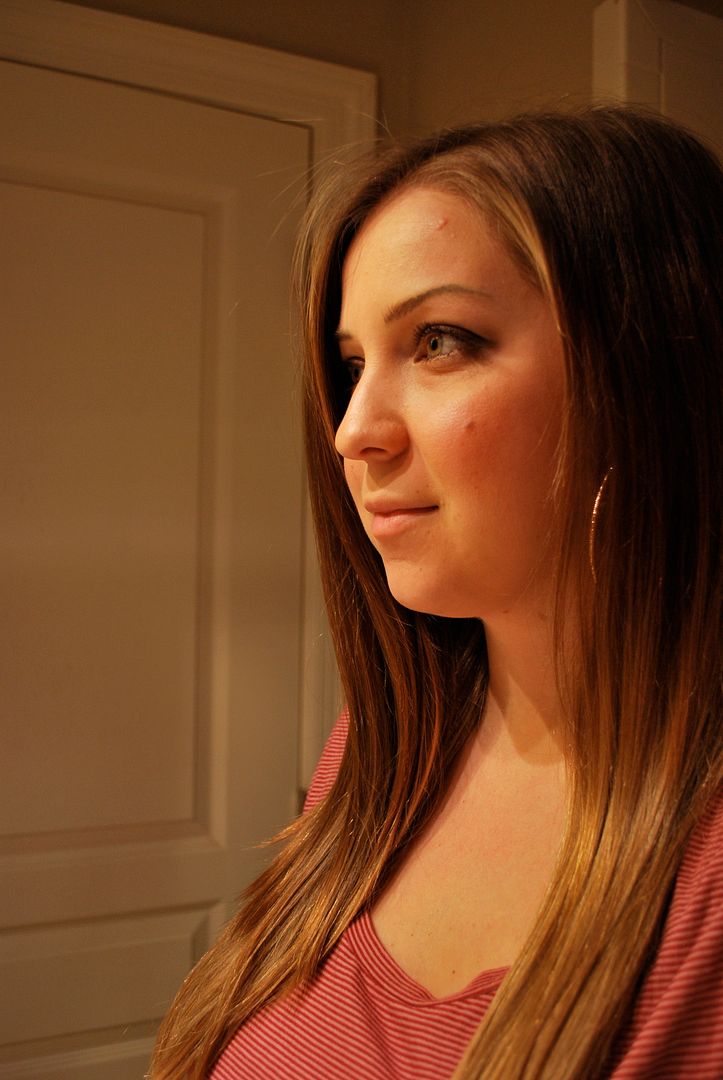 Here is my hair before, completely straight. This would definitely work better though if your hair hadn't already been styled before. If your hair doesn't take well to heating tools, you may want to use some curl spray or hair spray before you start.
Split all of your hair into two parts and then braid each part and secure with a hair tie of your choosing. I found that the "waves" ended up looking better with bigger braids.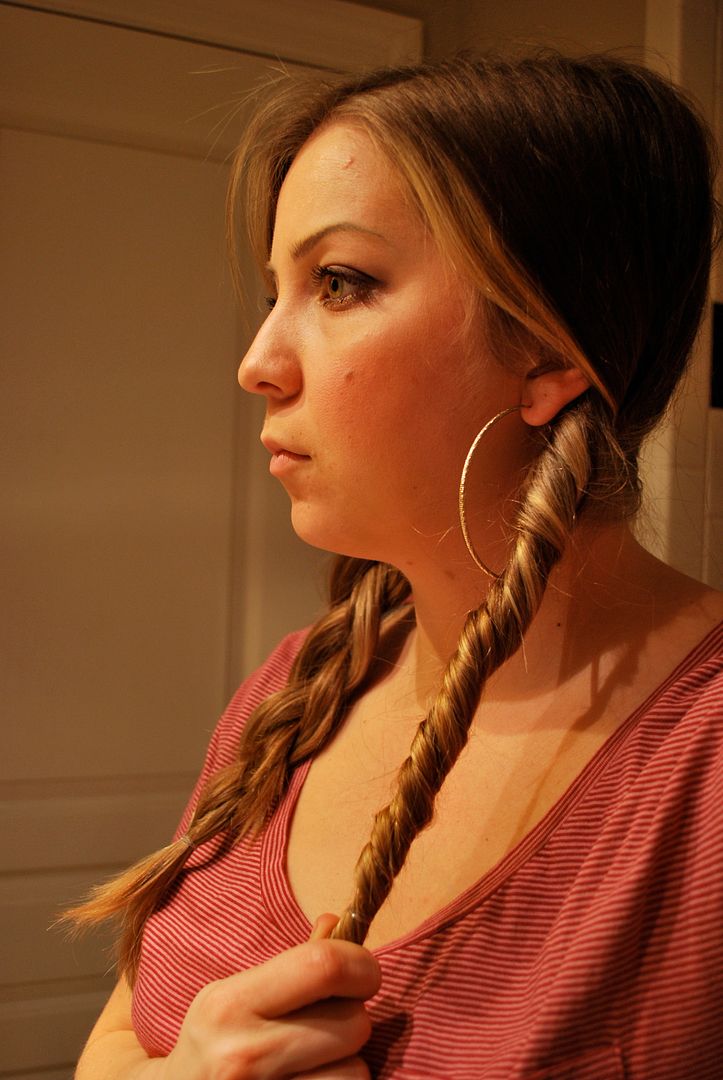 Take one of the braids and twist it tightly away from your face.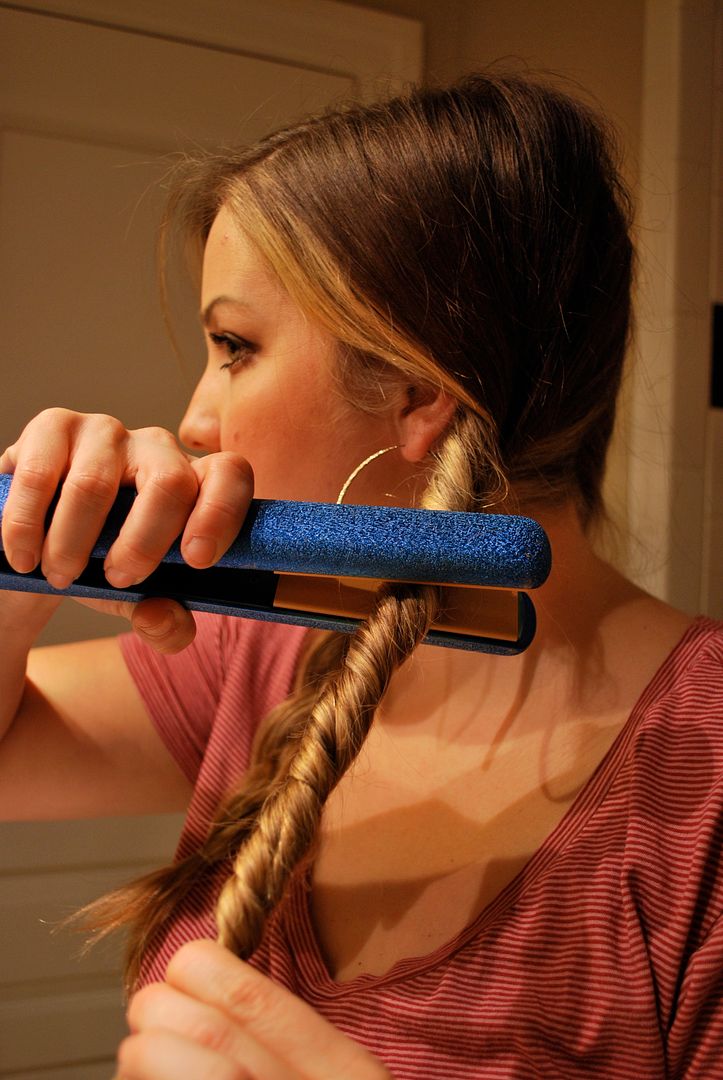 Place the straightener around the twisted braid and instead of just pulling the straightener down...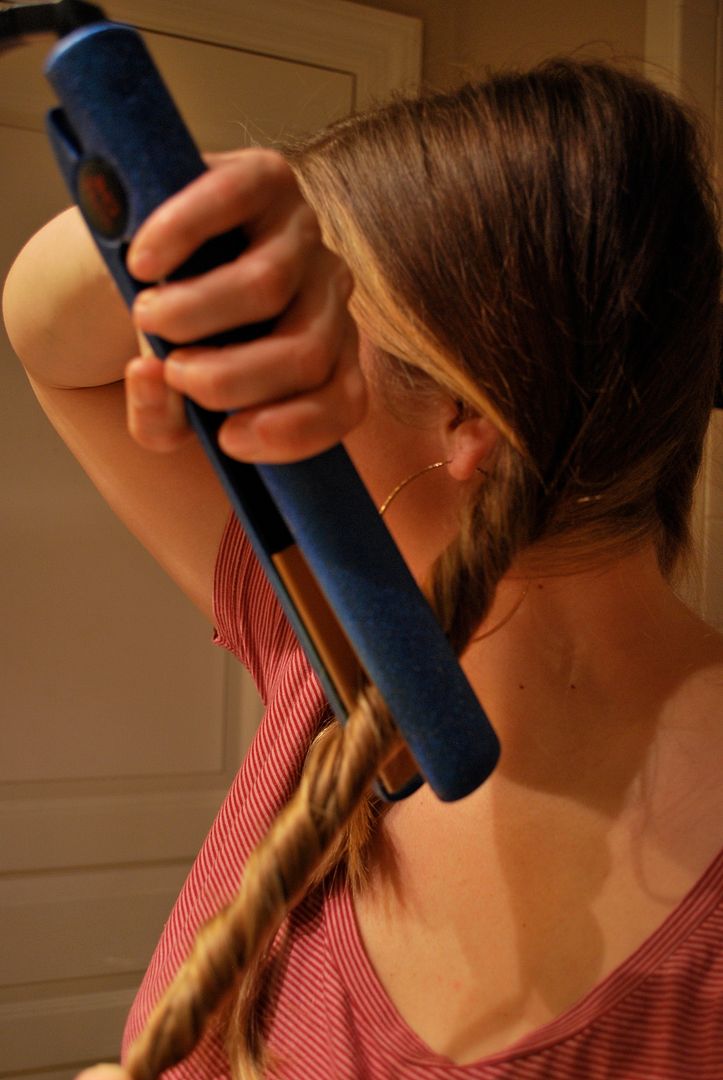 Twist the straightener in the same direction the hair is twisted. I started at the top and worked my way down the braid. Make sure you don't put the straightener where your hair tie is or else there will be a weird crease.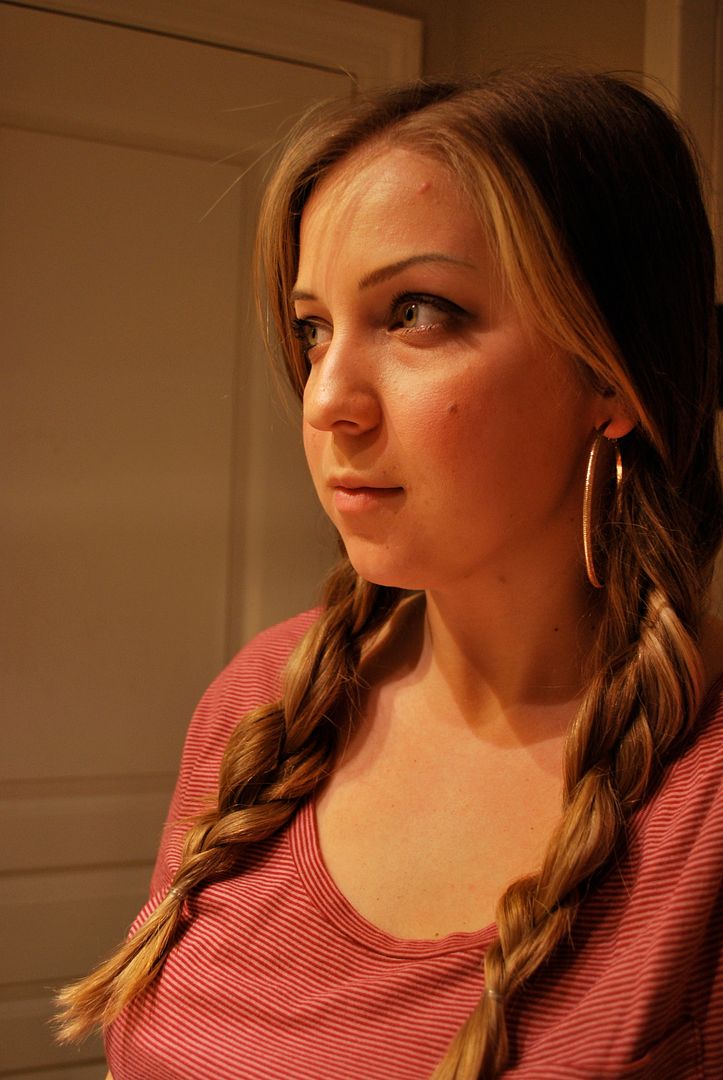 This is what the braids looked like after being "
straightened
." I repeated the twisting and straightening step one more time on each braid just to be sure.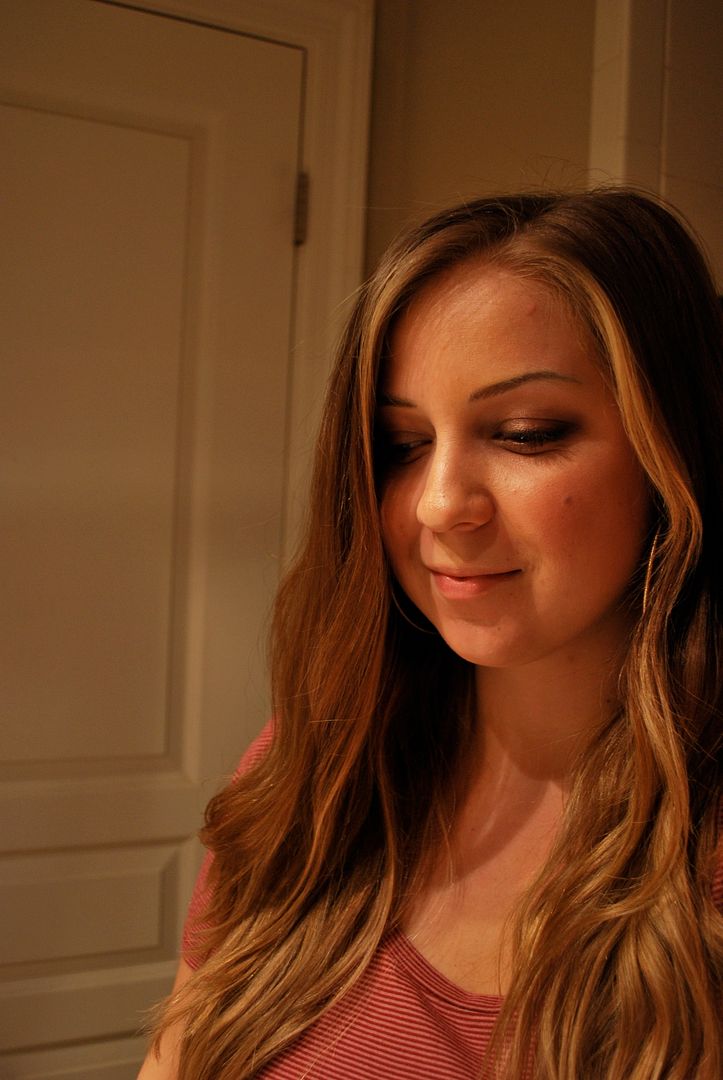 When your hair has completely cooled, pull out your hair ties and run your fingers through the braids to release them.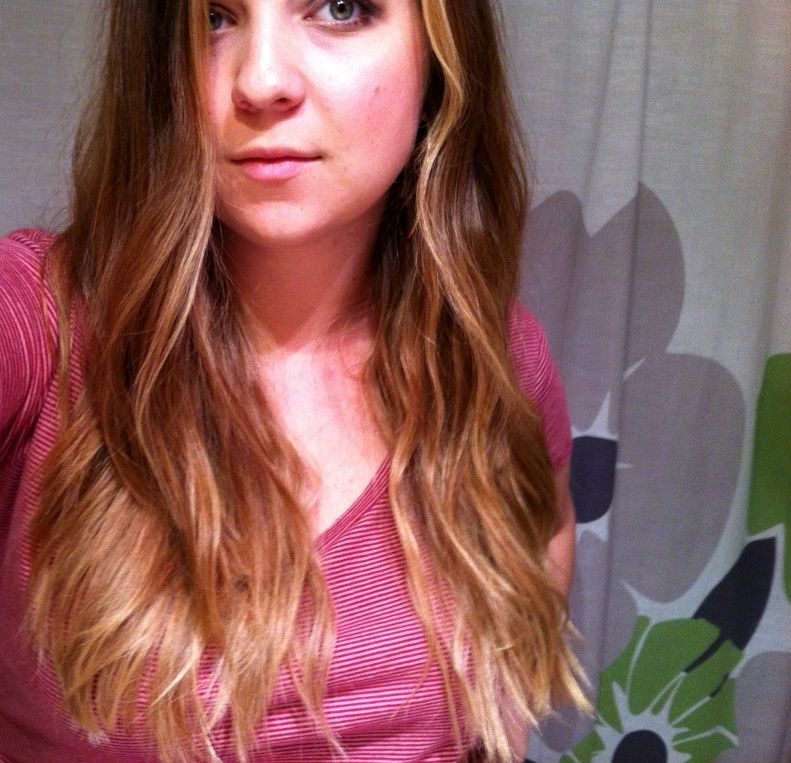 This is a front view of my hair.


-Beachy waves look without adding texture products to your hair
I think this method worked okay. I usually will french braid all of my hair when it is still damp and sleep on it and I get some pretty fun waves. For some reason I thought this tutorial would produce some of those same waves but it is much different. However, this is a great way to add some texture and body to your hair really quickly without much effort.
If you've tried this and it worked, send us a picture!
xo, Savannah
**This post contains affiliate links