We were super excited to share the
Fishtail Friendship bracelet tutorial
with you and we are even more excited to share that we've found an easier way to do it. Don't get me wrong, I will still use the original technique to create more intricate designs but, this new tutorial is so quick you will end up wanting to make one in every color combination possible (like we did!) This tutorial is very similar to the other one so I will just share with you the differences.
Check out our latest DIYs!
You will need:
1. You will only need to choose three colors of embroidery/friendship thread. Cut two pieces of each color at around 3 feet each. So total you should have 6 pieces of string. Keep the like colors together.
2. Loop all of the string together around your ring finger and tie two knots.
3. Tape (or clip) the loop to a sturdy surface. Separate the colors. On the left side you should have one group of each color and you should have one group of each color on the right as well. If you separate them like this in the beginning, it will be easier in the next steps.
4. Take the outside color from the right side (in this case- blue) and cross it over to the left side (on the inside.)
5. Take the outside group/same color from the left and cross it over to the right side (on the inside.)
6. Grab the left group in one hand and the right group in the other and pull outward to tighten the design a little. You will only have to do this step in the beginning, eventually it won't need tightening. Repeat steps 4, 5 and 6 over and over again until you get the bracelet as long as it needs to be to go around your wrist. It should go pretty fast.
7. When the bracelet is long enough, tie two or three knots at the end.
8. String a bead onto the end and then tie another knot to keep the bead in place. (I actually tied two knots a the end.) Then cut the extra string off and you are done!
To see more detailed instructions of the end steps please refer to
this tutorial
.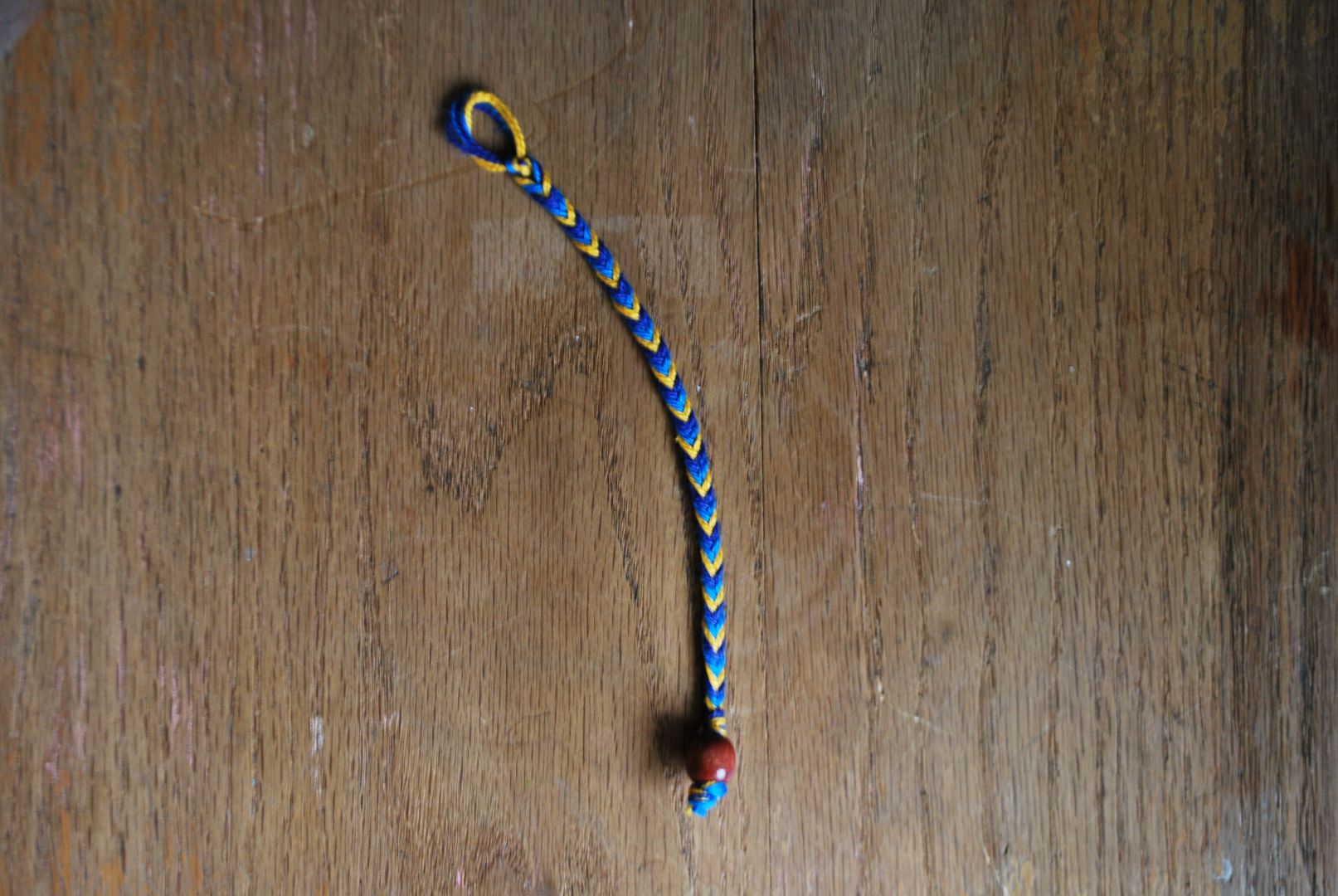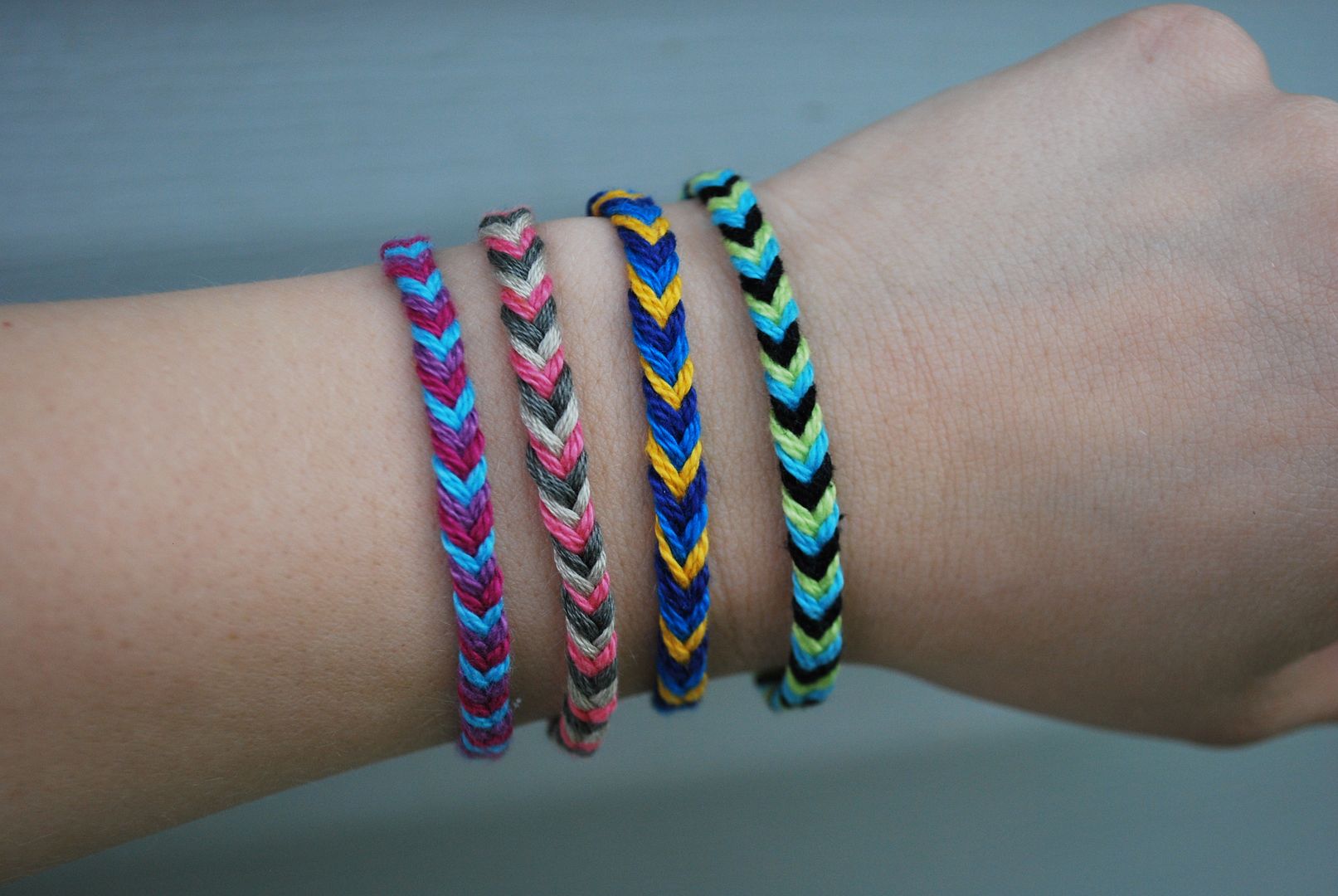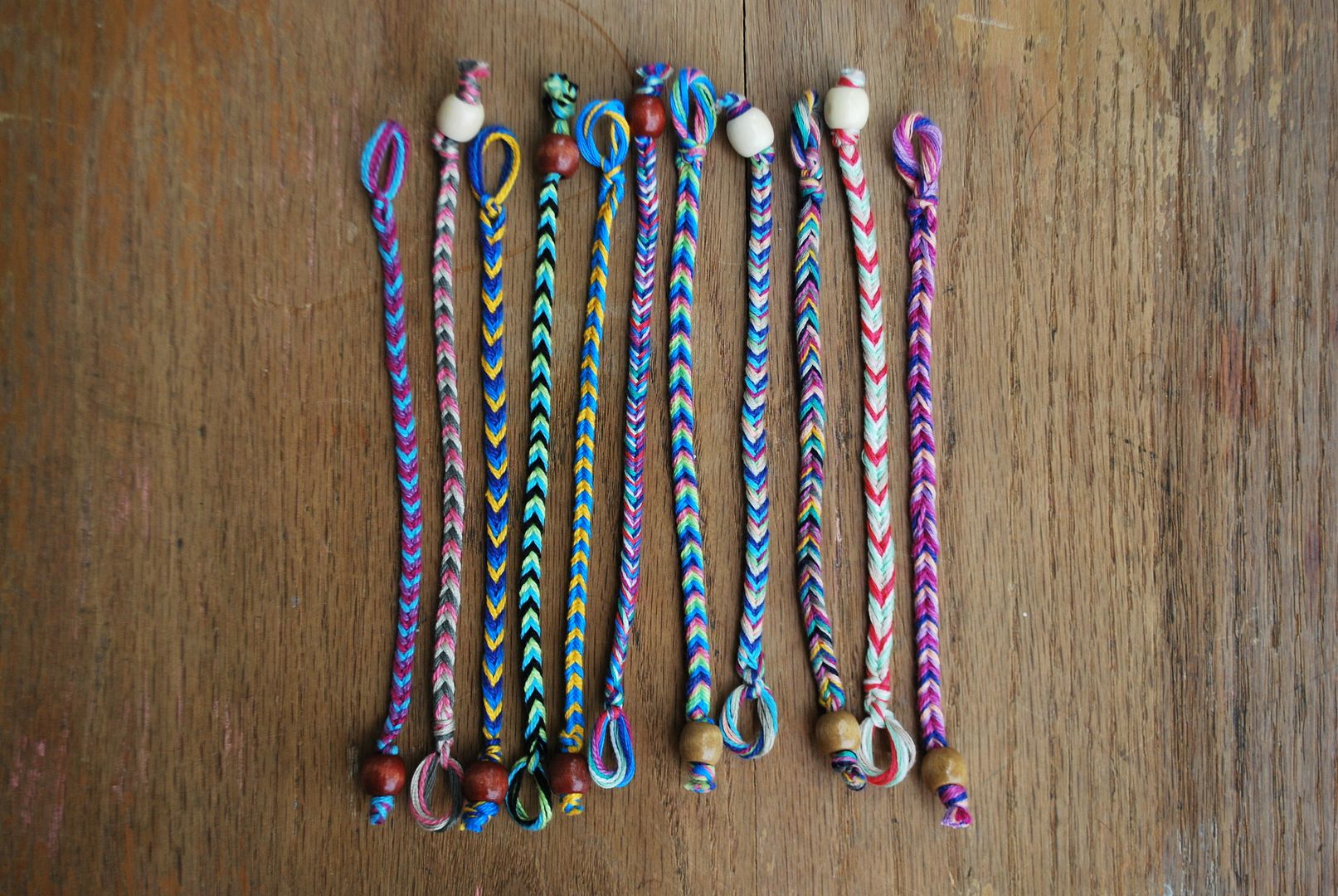 P.S. When we say "Fastest" friendship bracelet ever, we are excluding the regular three strand braid. Obviously that'd be super fast but it'd just look like a braid and that's nothing special (but could work in the right situation.)
xo, Savannah
** This post contains affiliate links.